WhatsApp, one of the most popular instant messaging application amongst millennials, just launched a new business app designed exclusively for small business owners. With this app, the company that was founded in 2009 by former Yahoo employees Brian Acton and Jan Koum is seeking to enhance the interaction between companies and customers.
Who will benefit from the new app?
According to the company itself, WhatsApp Business App was created with the purpose of connecting small businesses from all around the world with their customers. With the growing popularity of social media and apps for instant messaging, e-mail communication and phone calls are starting to lose popularity as a preferred way for customer service.
With the new app, Whatsapp is seeking to improve efficiency and user experience by making it easier for businesses to communicate with customers on a more personal level.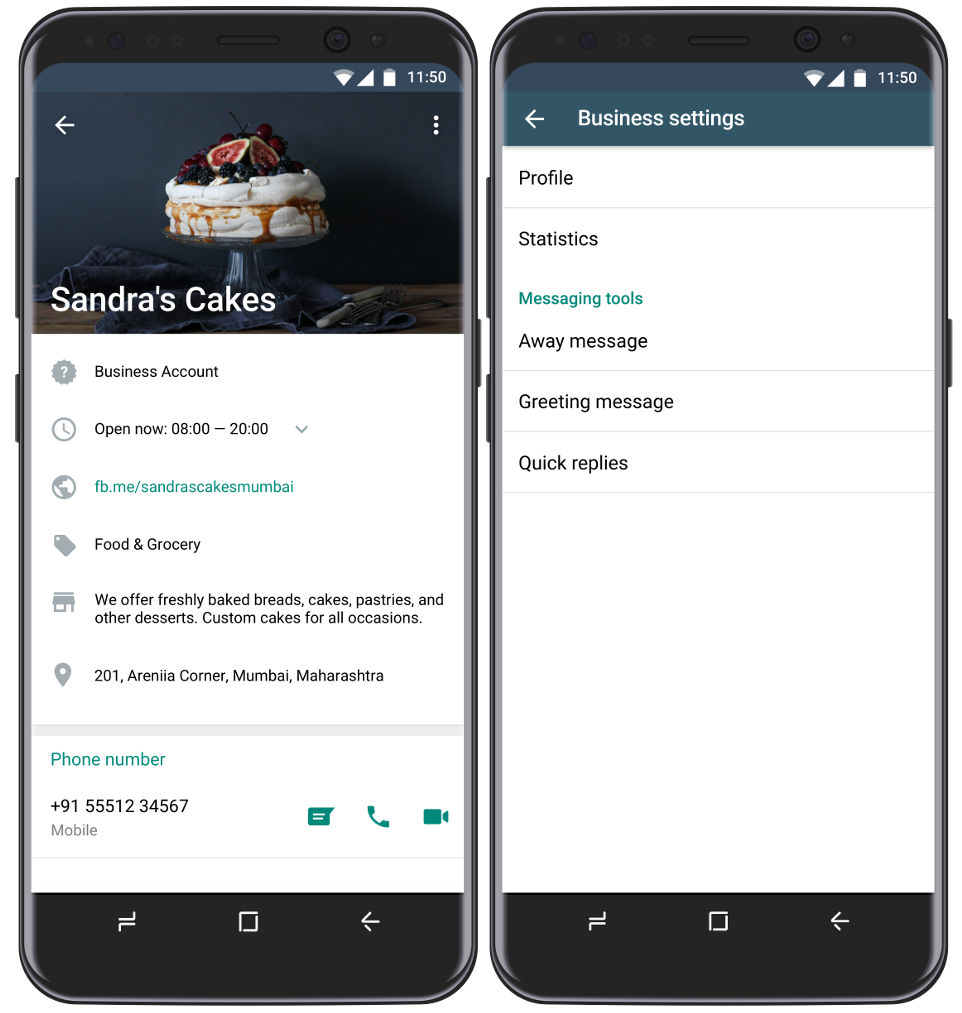 What will make WhatsApp Business App different than the regular one?
These are a few of the features that will make it different than the regular Whatsapp:
Business Profile: a feature that will allow you to add business description, e-mail address or physical store direction, website, and other useful information that customers will be able to access immediately when visting your account.
Quick Replies: the possibility to save and reuse templates for common replies such as greeting your customers, letting them know that you're busy, or just reminding them about your latest promotion.
Automated Messages: with this feature, you can program automated replies in case that you are unavailable to answer immediately.
Messaging Statistics: you will be able to access important metrics such as successfully delivered or read messages to keep track of your customers' engagement.
Web Access: the business app can also be accessed on your computer (well, this one is also true for the regular WhatsApp, but it is still very useful!).
Additionally, WhatsApp is doing a test program for verifying business accounts (similar to what Instagram is doing) to let users know that they are reliable, and also to distinguish them from personal or fake ones. Verified accounts will be marked with a green checkmark.  
What is the cost of Whatsapp Business App?
At the moment, it will be completely free for small businesses and their clients. Later on, the company could decide to charge big companies as it upgrades to enterprise solutions, according to TechCrunch.
Is it going to be available on all platforms?
Currently, the app can only be downloaded for Android. There is no official announcement on its availability for iOS systems.
Will it be available in my country?
The business app just launched in 5 countries, including UK, US, Italy, Mexico, and Indonesia. However, it will roll out internationally in the coming weeks, so if it's not accessible for you yet, don't worry! It will be available very soon.
According to Business Insider, millions of consumers worldwide are already using WhatsApp to communicate with small and medium companies, so launching a business app was the next logical step towards exploring the possibilities of customer-centered markets. What will be the solution for large enterprises? I guess we should just wait and see what the Facebook subsidiary will come up with!